From Leisure to Competition: Your Guide to Golf Tournaments
June 28 2023 – Jonathan Moreau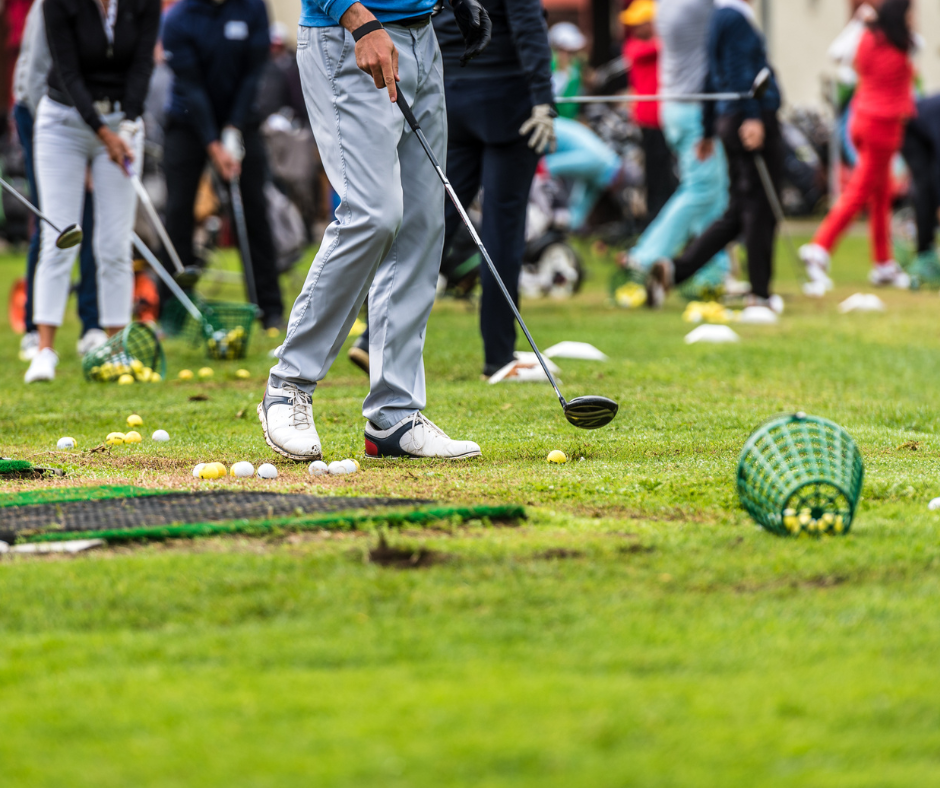 Thinking about taking part in your first golf tournament, but feeling a little hesitant? Don't worry, you are not alone! Participating in a tournament can be an exciting experience, but it can also raise some questions. That's why we are here to help you and give you some valuable advice. In this article, we're going to walk you through some key tips and information that will help you feel ready and confident for your first venture into the world of tournament golf. So fasten your belts, get your clubs ready and find out how to prepare, what are the most common game formulas, how to adopt the right mental attitude and much more. Ready to shine on the green? Read on to get all our tips for making your first golf tournament a success!
How do you know if you are ready for a golf tournament? To be prepared for a golf tournament, it is important to consider the following:
Have a disability, unless presenting in the highest class.
Play by the rules as much as possible.
Know the basics of the regulations.
What are the types of tournaments and game formulas? There are different types of tournaments with various game formulas, including:
Vegas, mulligan, bestball.
Individual tournament.
Match play.
Stableford.
How to start? To get started, you can take the following initiatives:
Play on your usual course.
Playing as a team with someone who has already participated in a tournament.
Choose the right tournament category according to your level of play.
Opt for more participatory tournaments if you wish.
How to prepare before a tournament? Before a tournament, here are some tips to prepare yourself:
If you are unfamiliar with the tournament court, play a practice round, ideally with your partner.
If you can't play on site, check the club's website or use Google Earth to familiarize yourself with the course.
The day before the tournament, prepare snacks like mixed nuts.
Bring clothing suitable for the weather conditions, whether it's rain or wind. Bring several options.
On tournament day, arrive at least an hour early to register.
Check the rules, take a scorecard and ask questions when you don't understand something.
Eat a light meal in the morning and keep yourself sufficiently hydrated.
What mental attitude should we adopt? Mental attitude plays a vital role during a golf tournament. Here are some tips for your mindset:
Don't put yourself down and avoid negative emotions.
Prepare to make bad shots, because they are an integral part of golf.
Set goals that you have control over, rather than score goals.
Avoid thinking about the past or what will happen during your round. Use the 10 step rule to move on.
Focus on playing the best golf you can.
How does scoring work? Scoring is done as follows:
Trade score cards with other players in your party.
The person who signs your card is your reference for settlement questions.
Hold your own card for counting and comparing scores, and have a clear plan for recording results.
How to behave against the other team? When playing against another team, here are some behavioral tips:
Be natural and encourage and support other players.
Respect the rules, in particular by avoiding giving indications which are not facts and which could influence the game of the other player. For example, don't say the green isn't that fast.
What are the main regulations that one should know? There are many regulations, but here are some important things to know:
Be sure to follow the rules regarding whether or not your ball moves.
Mark your ball at all times.
Familiarize yourself with eligible relief.
Learn to recognize red, white and yellow stakes and the associated penalty strokes.
There are several books and courses for those who wish to learn more about the rules of golf.
What to do at the end of the round? At the end of the round, here's what you need to do:
Compare your score with your playing partner to make sure your marker hasn't made any mistakes.
Usually, the totals are not counted. Scores should always be entered as total moves and not as +1 or -1 as many players usually do. If you sign a card, it means you accept the score as written.
Make sure the writing on the card is legible and keep a copy of your score in case any discrepancies arise when compiling scores.
In conclusion, do not hesitate to embark on the adventure of golf tournaments! Remember that the main objective is to have fun and take advantage of this opportunity to play with other golf enthusiasts. Tournaments are the perfect opportunity to push your limits, improve your game and meet new people who share the same passion as you. So don't let doubts hold you back and dare to register for your first tournament. You might be surprised at your performance and create unforgettable memories.
To go further, watch our live on Facebook