How to match colors for an elegant and trendy look?
June 19 2023 – Catherine Lavoie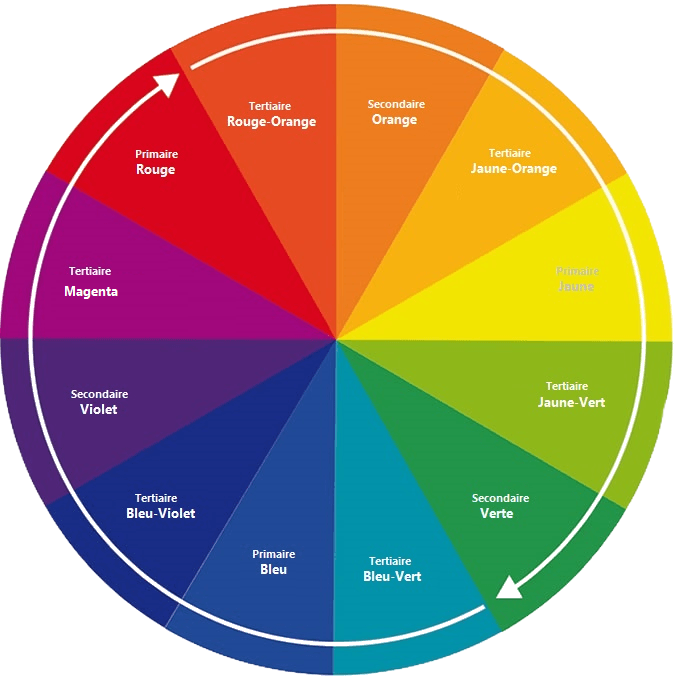 hen you're getting ready for a round of golf, it's essential to choose outfits that flatter you and reflect your personal style. One of the keys to achieving a stylish look is getting the colors right. In this article, we'll show you tips and tricks for creating harmonious and eye-catching color combinations, whether it's for your golf apparel or your ready-to-wear outfits.
Understanding the color wheel: The color wheel is an essential tool for understanding color harmonies. It is divided into primary colors (red, yellow and blue), secondary colors (obtained by mixing the primary colors) and tertiary colors (obtained by mixing the secondary colors). Using the color wheel, you can create harmonious combinations using complementary, analogous, or monochromatic colors.
2. Classic color combinations
Some color combinations are considered classic and timeless. For example, pairing navy-colored clothing with pops of white creates a sophisticated and elegant look. Likewise, combinations of black and white, beige and white or gray and white are safe choices that never go out of style.
3. Play with complementary colors
Complementary colors are directly opposite each other on the color wheel. When you combine complementary colors, they create a striking contrast and highlight each color. For example, a bright green polo shirt can be paired with pink-colored shorts or skirts to create an interesting contrast.
4. Monochromatic combinations
Monochromatic outfits are all about using different shades and intensities of a single color. For example, a set of white clothes, ranging from off-white to pure white, gives an elegant and refined appearance. You can also experiment with monochromatic combinations in other colors, such as navy blue, gray or green.
5. Analogous colors
Analogous colors are those that lie next to each other on the color wheel. These combinations create visual harmony and a cohesive look. For example, you can combine shades of yellow and blue for a fresh and natural look.
Color scheme is an essential aspect of creating a stylish look on the golf course. By understanding the color wheel, playing with complementary, monochromatic and analogous combinations, you can create attractive outfits that reflect your personal style. Remember to experiment and express your creativity while staying true to your own style. Now it's time to choose your next golf outfit and show off your elegance on the course!
For other fashion tips watch our live via our Facebook page!