Why Saint James clothing should be the next investment in your wardrobe?
June 10 2023 – Catherine Lavoie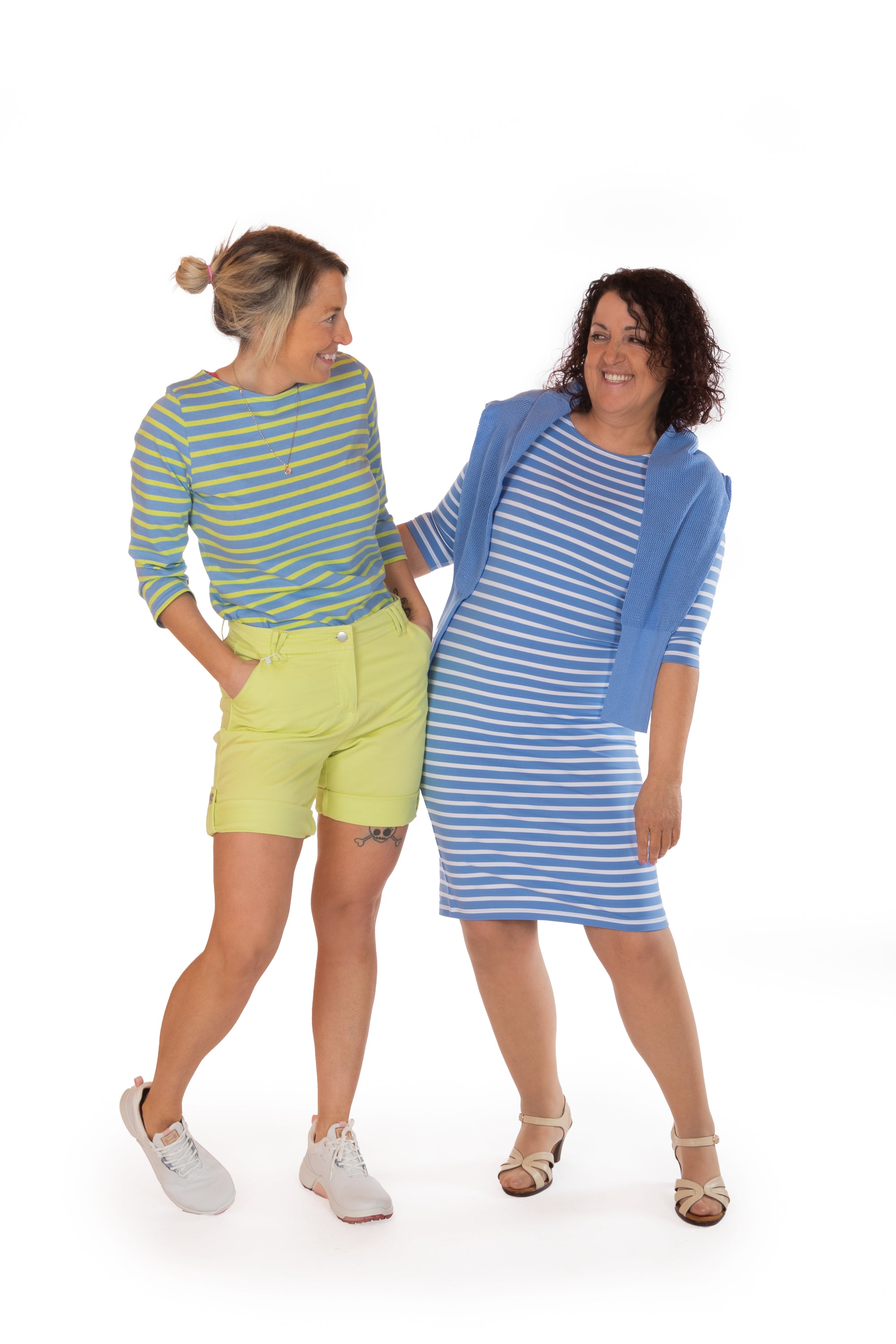 Are you tired of constantly replacing your clothes after a few uses? Look no further than Saint James clothing - the investment that will save you time, money and frustration in the long run. Known for their high quality fabrics and timeless designs, Saint James garments are not only durable but also versatile, making them staples in any wardrobe. From iconic Breton striped roofs to cozy knits, each piece is carefully crafted to stand the test of time and keep you looking effortlessly chic. Additionally, Saint James is committed to sustainability, using environmentally friendly materials and ethical manufacturing practices. So you're not just investing in your style and comfort, but also in the future of our planet. Don't settle for fast fashion - make Saint James your next wardrobe investment.
The history of Saint James clothing
The history of Saint James dates back to 1850, when a small co-operative of knitters was created in the village of Saint-James, in Normandy. Over the years the company has grown and developed, but has stayed true to its roots by producing high quality clothing from local materials. Today, Saint James is known worldwide for its famous Breton striped tops, but the brand also offers a range of men's and women's clothing, all made with the same attention to detail and quality.
The quality of Saint James clothing
Quality is at the heart of everything Saint James does. Each piece is carefully crafted from high quality materials to ensure maximum durability. The brand's Breton striped tops, for example, are knitted from the highest quality combed cotton for a soft, comfortable feel, and are reinforced at the shoulders to prevent bunching. Saint James knitwear is also made from premium merino wool, which is not only soft and warm but also stain resistant and durable.
Sustainability and ethical practices in the production of Saint James clothing
Saint James is committed to the production of sustainable and ethical clothing. The brand uses eco-friendly materials like organic cotton and merino wool from responsibly raised sheep. In addition, production is carried out locally in France, which reduces the carbon footprint and supports the local economy. Saint James is also a member of the "1% for the Planet" initiative, which undertakes to donate 1% of its turnover to organizations that fight for the protection of the environment.
The durability and longevity of Saint James clothing
One of the main advantages of Saint James clothing is its durability and longevity. Unlike cheap, disposable garments, Saint James garments are designed to last for many years with regular use. Breton striped tops, for example, can be worn dozens of times without losing their shape or color. By investing in Saint James clothing, you will save money in the long run by not having to constantly replace your clothes.
Customer reviews and testimonials
Saint James customers are unanimous: the quality and durability of the brand's clothing is second to none. Many customers said they bought Breton striped tops years ago and still happily wear them. Others praised the brand's knits, saying they were soft, warm and comfortable. Customers also praised Saint James' ethical and sustainable practices, saying it made them even more eager to invest in the brand.
How to wear Saint James clothes
Saint James clothing is incredibly versatile and can be worn in different ways. Breton striped tops can be paired with jeans for a casual look, or with a skirt for a dressier look. The brand's knitwear can be worn alone or layered to create different looks. Due to their timeless style, Saint James clothing can be worn year after year without ever going out of fashion.
Ultimately, Saint James clothing is a smart clothing investment for several reasons. First of all, they are incredibly durable and of high quality, which means you can wear them for years without having to replace them. Second, the brand is committed to sustainable and ethical practices, which means you can invest in your style while investing in the future of our planet. Finally, Saint James clothing is incredibly versatile and timeless, meaning you can wear it in different ways to create a variety of different looks. Don't settle for fast fashion - invest in quality and durability with Saint James clothing. Convinced? So do like Véro and Cath, from the BHG team and adopt their mentra: Don't buy stripes anymore, if it's not Saint-James!

Visit our Saint-James section to get inspired!