The most comfortable women's golf clothes for all-day play
April 24 2023 – Catherine Lavoie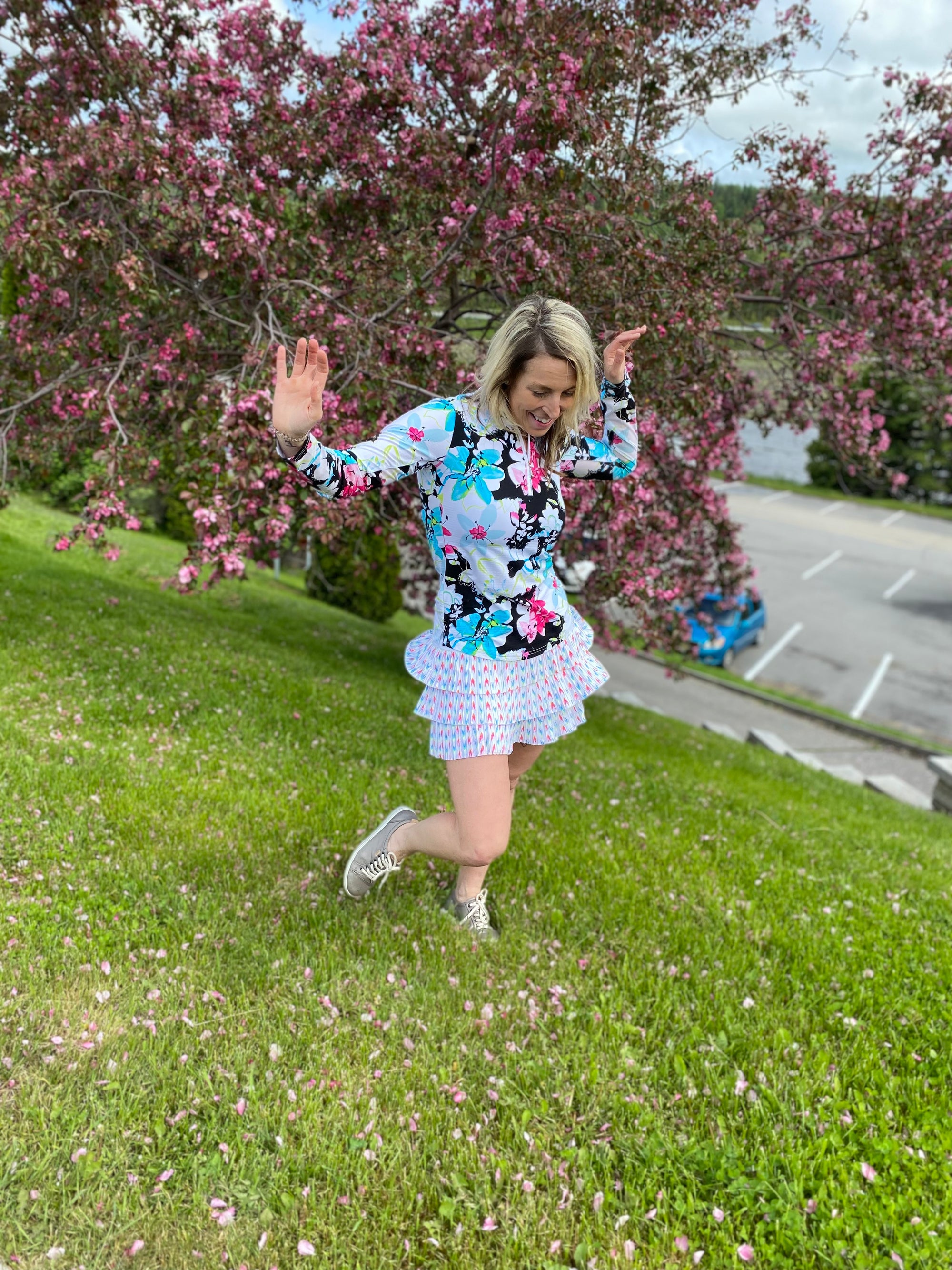 If you're an avid golfer, you know how important it is to have comfortable clothes to play all day long. We have selected for you a range of women's golf clothing that combines style and functionality. Discover our selection now to find the perfect outfit for your next round of golf.
Opt for breathable and stretchy fabrics.
When looking for comfortable women's golf clothing, it's important to choose breathable and stretchy fabrics. Breathable fabrics allow air to circulate and prevent excessive sweating, while stretch fabrics offer great freedom of movement for all-day play without restrictions. Opt for materials like polyester, spandex or nylon for optimal comfort on the golf course.
Look for sun protection
Along with breathable and stretchy fabrics, it's also important to choose women's golf apparel that provides UV protection. Days on the golf course can be long and exposed to the sun, so protecting your skin from UV damage is essential. Look for clothes with built-in sun protection or wear a hat and sunglasses for extra protection. Finally, remember to choose clothes that reflect your personal style and make you feel confident on the golf course.
Select golf clothing that suits you
In addition to these characteristics, it is important to choose clothing that reflects your personal style and makes you feel confident on the golf course. Whether you prefer bright, bold colors or more neutral, classic tones, there are options for every taste and style. Remember that comfort and confidence are key to success on the golf course, so choose clothes that fit you perfectly and make you feel good about yourself.