How to wear 2023 fashion trends on the golf course?
April 01 2023 – Catherine Lavoie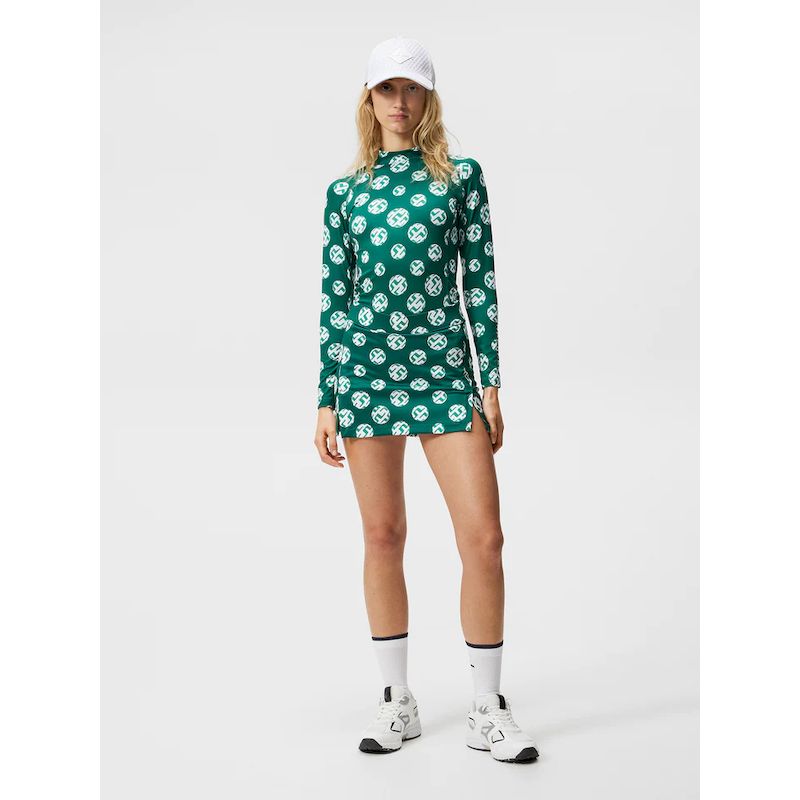 Golf is often considered a traditional sport, but that doesn't mean players can't keep up with fashion trends. In 2023, bright colors and colorful arrangements are in vogue on golf courses. Golfers can opt for clothing that combines primary colors, such as red, blue and yellow, to create dynamic and eye-catching looks.
Trending colors for this year are silver, bright orange, magenta pink, greens, bright frank blue, baby pink, purple and cream. Golfers can also mix in bold floral prints and tie-dye patterns for a touch of whimsy.
Golf is also a sport where players can afford to wear non-gendered clothing. Female golfers can borrow men's clothing to achieve a more casual and modern look. Hoodies, crew necks, joggers and leggings are also comfortable and casual options for golfers looking to stay fashionable on the golf course.
The 2000s are making a comeback this year, with sequins, glamorous pants and skirts and fanny packs making a comeback. Sheer mesh garments are also popular, as are ethical, recycled and eco-responsible materials.
In conclusion, fashion trends 2023 bring a touch of color and fantasy to the golf courses. Golfers can follow trends by mixing bright colors, bold florals, tie-dye prints and gender-neutral clothing. Comfortable, casual clothes like hoodies, joggers and leggings are also in style this year, as are ethical materials and baggy-oversized clothes. So golfers have plenty of options to stay fashionable while playing their best golf.