Sunglasses: Trend 2023
March 20 2023 – Vero St-Amand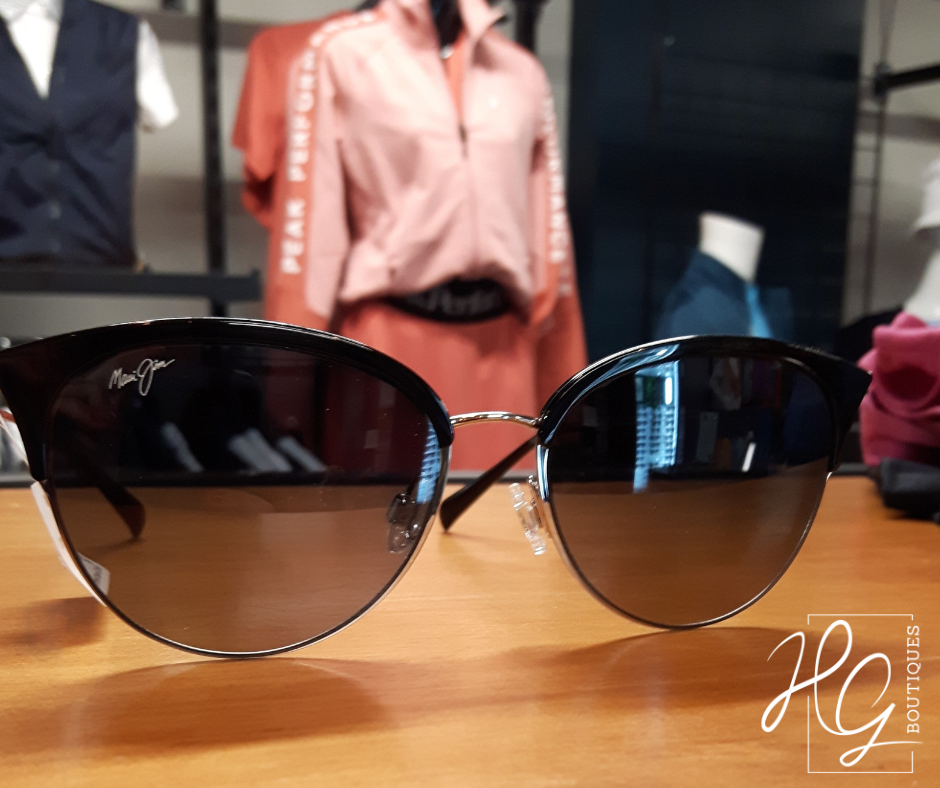 Sunglasses are an essential fashion accessory to add a stylish touch to your look while being practical. If you're looking for sunglasses for your outdoor sporting activities like golf, polarized lenses are a must-have, providing sharper and clearer vision.
For spring-summer 2023, here are the 7 most trendy sunglasses models:
The Aviator model

A timeless classic that was popularized by pilots in the 1930s. It is distinguished by its rounded shape and tinted lenses. Today, the Aviator model is available in several versions to adapt to all styles, with colored or polarized lenses.
The geometric shape
This square shape has become very popular in recent years. It works especially well on oval and round faces, as it adds angle and structure to the face. Geometric frames come in a variety of materials, colors and sizes to suit all tastes.
The thin frame
This minimalist trend is a chic and elegant option for fashion lovers. Thin frames add sophistication to your look and come in a variety of styles, including round or square lens designs.
Black
The black frame color is a versatile and classic choice that suits any style. Black frames come in a variety of shapes and styles, from simple to complex, to suit every taste.
cat's eye
This distinctive shape is characterized by a thick frame and pronounced angles on the top of the frame. Cat eye sunglasses are often associated with vintage 1950s style and are perfect for anyone looking to add a retro touch to their look.
Sport
Sports sunglasses were designed for outdoor activities such as golf, running or cycling. They are generally light, resistant and equipped with polarized lenses to offer optimal protection against UV rays.
oversized
Oversized sunglasses are very popular in recent years. This shape is characterized by a wide frame and large lenses that cover a large part of the face. Oversized glasses come in a variety of styles and colors to suit any taste.
In conclusion, if you are looking to stay trendy while protecting your eyes from the sun, our Maui Jim and Zeal sunglasses models are made for you. With our two boutiques located in Chicoutimi and Rimouski, we are ready to welcome you so that you can try on the trendiest models for spring-summer 2023.
Don't forget that sunglasses are an essential fashion accessory as much for their style as for their practicality. Come and see us in store to discover the different models and choose the one that best suits your style and your needs. We look forward to helping you find the perfect pair of sunglasses for your outdoor activities.