Answers to Your Fashion Questions for the Transition from Summer to Fall
September 23 2023 – Catherine Lavoie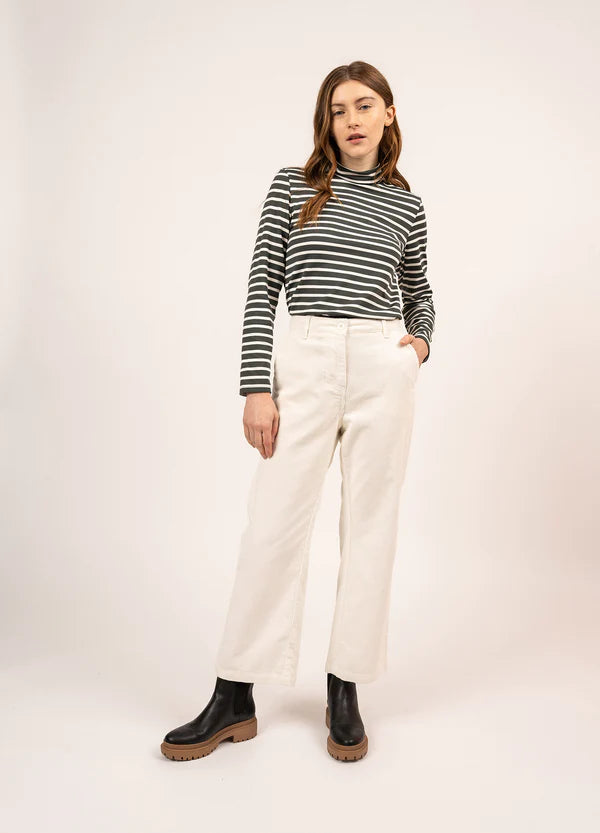 Summer is coming to an end, and autumn is timidly rearing its ugly head. This transition period between two seasons can be a real challenge for those who are concerned about their clothing style. Temperatures are changing, days are getting shorter, and you're probably wondering, "What should I wear? How can I avoid fashion faux pas?"
How to manage the transition from summer to fall clothes?
Transitioning from summer to fall doesn't mean you have to put away all your summer clothes. Instead, learn to reuse these pieces with fall elements. For example, layer a lightweight shirt over a summer tee for a casual, versatile look. Denim or leather jackets are also great choices for this time.
What are the basic elements for a transitional wardrobe?
Invest in essential pieces for this shoulder season, like a trench coat, lightweight wool cardigan, transitional jeans, and boots or chunky-soled shoes. Opt for neutral colors that easily match your summer clothes.
What colors and patterns should you choose for the transition?
Classic fall colors like burgundy, mustard, and khaki are smart choices. When it comes to patterns, checks and stripes are timeless and lend themselves well to this time of year.
How to choose the right shoes for transition?
Stylish ankle boots and sneakers are great options for transition. Opt for moisture-resistant materials to deal with fall showers. Also make sure they are comfortable for everyday use.
Can I wear white pants in fall?
Yes, you can definitely wear white pants in fall. Strict rules about clothing colors based on seasons tend to fade, and more people are opting for clothing based on their personal style rather than strict seasonal conventions. Choose a thicker fabric, like corduroy , and pair your pants with a top in a fall color like khaki , orange, or beige.
Can I still wear my summer dresses?
Yes of course! Choose a dress with patterns and colors that fit well with fall, like polka dots or stripes. Layer with an oversized sweater and opaque tights to complete the look.
The transition from summer to fall can be an exciting time to refine your clothing style. With the right pieces and a few tips, you can stay stylish and comfortable no matter the weather fluctuations. Take advantage of this shoulder season to express your creativity and self-confidence through fashion.
Share your own fashion tips for transitioning from summer to fall in the comments below. Subscribe to our blog for more fashion tips and seasonal inspiration.